An unprecedented, cutting-edge detection technology using gold nanoparticles and current measurement
, which forms the core of our technology, was developed by Dr. Eiichi Tamiya, a specially appointed professor in AIST-Osaka University Advanced Photonics and Biosensing Open Innovation Laboratory (currently).
It is an excellent technology based on a sandwich-type immunoassay method that can achieve high detection sensitivity with a simple system configuration by electrochemically quantifying the amount of gold atoms contained in gold nanoparticles as a label for antibodies.
It has enabled us to reduce the size of the testing kit and increase the accuracy, which had been difficult in conventional methods.
*
:Gold Linked Electrochemical Immuno Assay
How works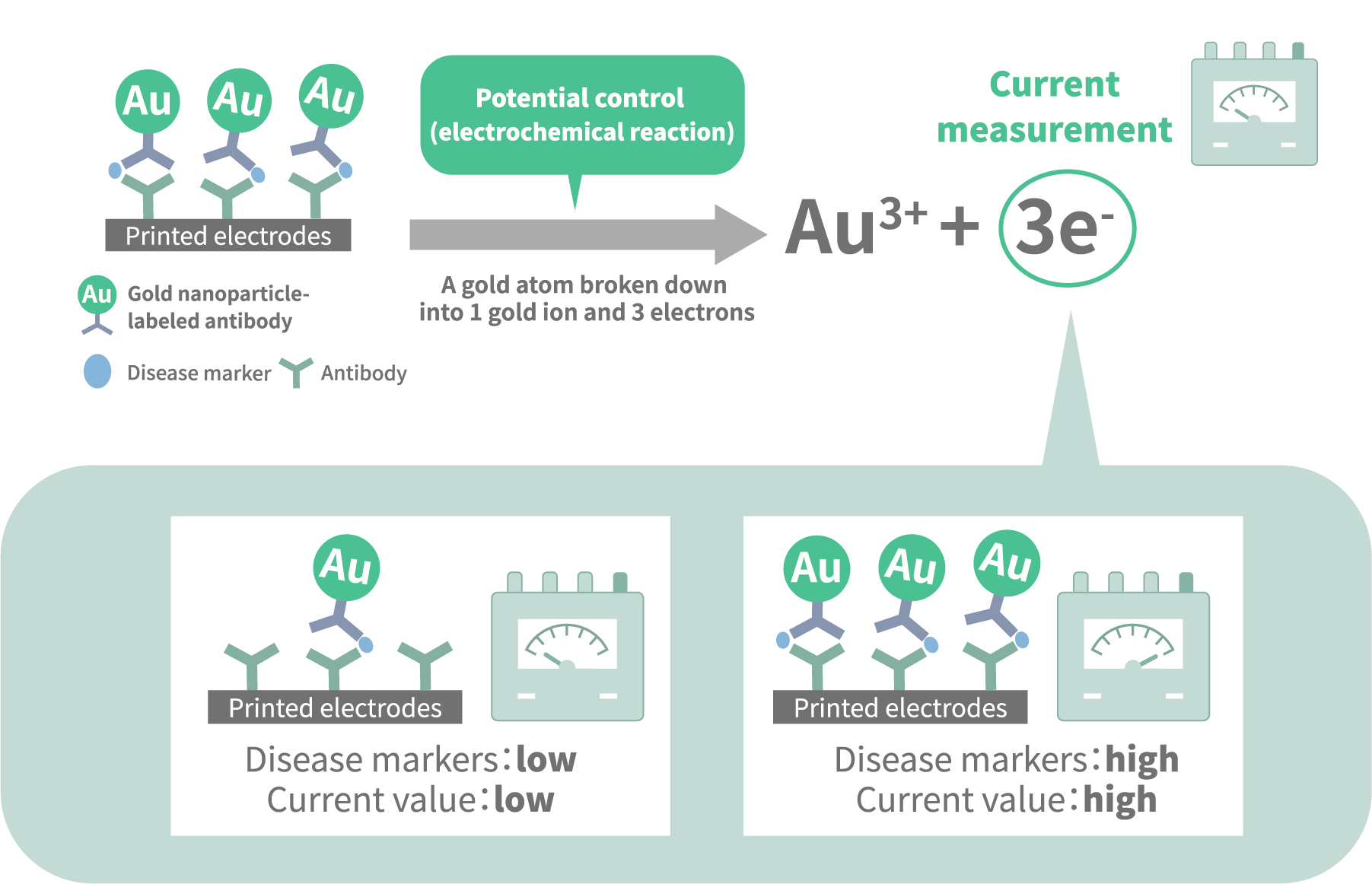 [Video explaining the principle]
Main patent
Title of
invention

Method for determination of test substance

Patent
number

JP5187759
Title of
invention

Electrochemical lateral flow immunological test method, sensor for same, and method for manufacturing same

Patent
number

JP6714256