―Developed Products―
Stick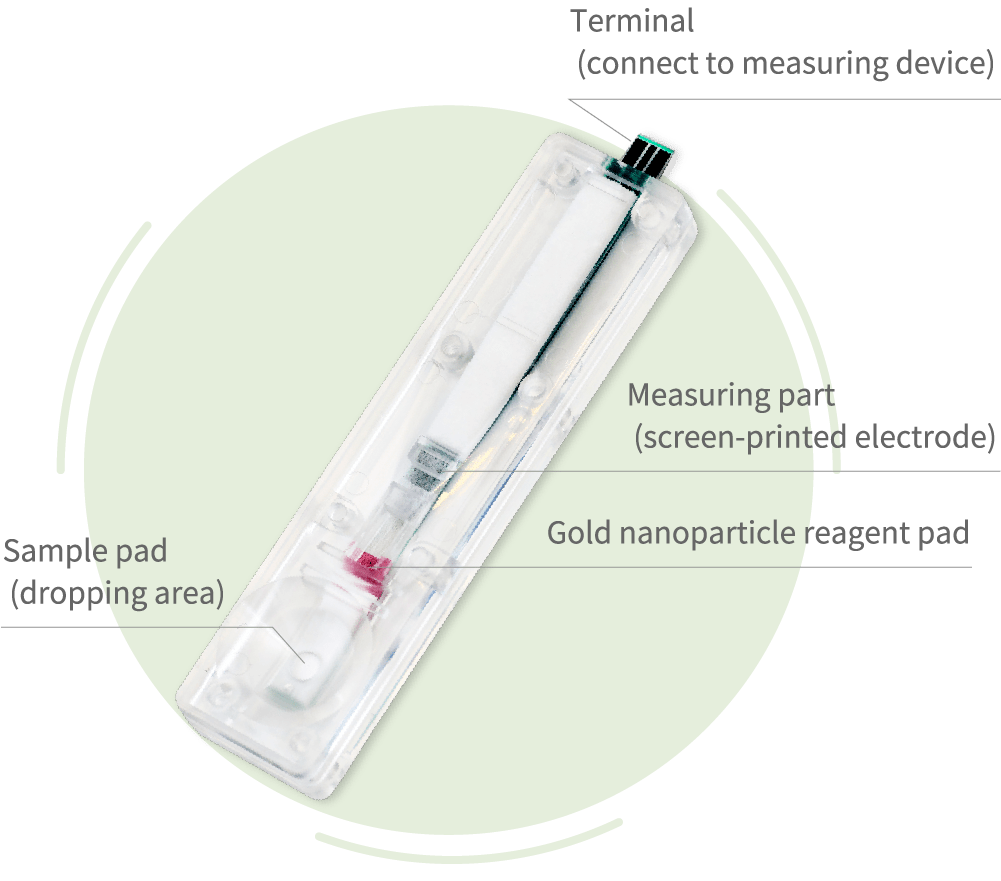 It is used in conjunction with Base.
This sensor enables easy operation of .
It is a single-use disposable sensor.
The amount of a specimen required for testing is as small as 2 to 20 μL, and it will place little burden on patients.
It is highly sensitive and the limit of detection (LOD) is about 1 pg/mL (*).

*Limit of detection may be different depending on the object to be measured.
Measuring method
Set the
Stick to the
Base.

Complete measurement
in about 10 minutes

The result is displayed
on the screen (*).
Insert the
Stick into the
Base, drop the sample liquid, such as blood or saliva, and the reaction solution, and then the measurement will be completed in about 10 minutes.
*For a home-use measuring device, the results will be displayed on your smartphone.